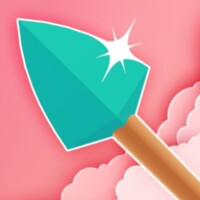 instagram password cracker Mission (Mod Apk)
As you're all aware by now Halloween is seven days away and whether you're going to dress up as a cat, a zombie, a ghoul, or just your regular self, there's one thing that no one can ignore this year – clowns. After the creepy clowns phenomenon swept across the globe over the past few months of course someone was going to make a game about it."Tap carefully to bounce your way to Clown supremacy. The clown craze has swept the globe now it's your turn to join in on the action with the Official Killer Clown Chase mobile game!" – That's the entire description.Obviously following on from this utterly terrifying and sensationally stupid sensation, the aim of the game is to get as far as you can by jumping on disappearing bars, cars, and people to get extra points. If you touch the floor however you're dead – so it's kind of like a horrible clown game mixed with 'the floor is lava'.To be honest this killer clown craze is probably one of the stupidest ones to hit the internet since planking was a thing. However it definitely proves one theory that exists alongside the general internet rules – if it exists, there's probably a game of it.If you want to check it out you can grab Killer Clown Chase on the App Store here free-to-play.Siralim 2 was already a hefty RPG, with its hundreds of creature to collect and myriad biomes to survive. With the latest Trials of the Gods update, the game has only expanded in all aspects, from new monsters, new spells, and new quests.The centerpiece and namesake of the expansion is the ability to the battle Siralim's 15 gods. Succeed and you'll be able to transform one of your party's monsters into that god's fearsome avatar.In additional to the fights against the gods, the expansion also includes 60 new creatures lurking in the hellish Nether Realms, 100 spells to master and alter your strategies, nearly 90 new achievements to unlock, and other improvements and additions.You can find this newly expanded Siralim 2 on the App Store and Google Play.French studio neko.works has released the first teaser trailer for its upcoming Japanese-style RPG codenamed "Project Light."It shows off its cute cast as they dream of a life outside of the terrible underground industrial metropolis that they're stuck in, under the rule of a fierce empire.It has you following Haru, the guy with the blond ponytail in the blue jacket, who is desperate to see green fields and blue skies.His visions get the better of him and he ends up getting on the wrong side of the soldiers that oppress the dark society he lives among.
"I hate big houses," sobbed Anne.
Escape Logan Estate(experience the full version of the game)
And now to tempt all liberty procured."Yes--love triumphant and perfect. Leslie, you know--you understand. I have loved you from the first. And I KNOW you love me--I don't need to ask you. But I want to hear you say it--my darling-- my darling!"
And, privileged by age, desires to knowOwen Ford came over the next evening with a note to Anne from Leslie; they spent the sunset time in the garden and then went for a moonlit sail on the harbor, in the little boat Gilbert had set up for summer outings. They liked Owen immensely and had that feeling of having known him for many years which distinguishes the freemasonry of the house of Joseph. "He is as nice as his ears, Mrs. Doctor, dear," said Susan, when he had gone. He had told Susan that he had never tasted anything like her strawberry shortcake and Susan's susceptible heart was his forever.
O, that forced thunder from his heart did fly,
O most potential love, vow, bond, nor space,
MOD:
1. GOD MODE
2. DUMB ENEMY
3. NO ADS
DOWNLOAD:
instagram password cracker Mission (Mod Apk) – DRIVE LINK